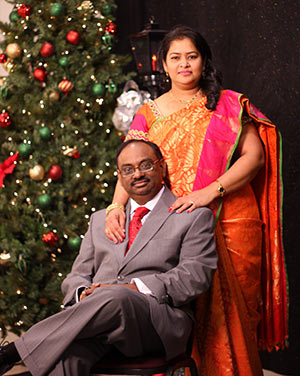 God used Sam and Christie as an instrument to start the Monthly Delaware Telugu Christian Fellowship and to minister to Telugu people in Delaware.
After years in that ministry, Holy Spirit has given them a new vision and direction.
The vision is to reach out to unbelievers, equip believers and pray for both.
Both Sam and Christie waited on the Lord in every step in establishing this Church.
Based on the leading of the Holy Spirit, Grace Gospel Evangelical Fellowship (GGEF) was started in basement of their house in Delaware, depending on HIM to build it. With the encouragement and support from Glasgow Church Pastors and Elders, GGEF started the services at Glasgow Church and became Grace Gospel Church (GGC).
We currently meet in Alfred G. Waters Middle School in Middletown, Delaware on Sundays at 10 AM.
Church Service begins on Sundays at 9:30 and ends at 11:30 AM at Alfred G. Waters Middle School in Middletown, Delaware.
Typical Service Schedule:
9:30 to 10:00 – Fellowship
10:00 to 10:40 – Opening Prayer and Worship songs (3-4 English, 1-2 Telugu, Youth)
10:40 to 11:15 – Short Wisdom Message and Sermon (in English).
11:15 to 11:30 – Communion every first Sunday, Testimonies or Praise Points, Prayer Requests and Closing Prayer
11:30 to 12:00 – Fellowship with Snacks and Coffee.
Come, fellowship with snacks and coffee, and be blessed!