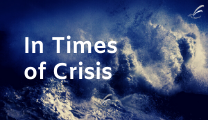 In Times of Crisis Series
How do we overcome the seasons of crisis? What does God say about handling crisis? Learn to overcome from the Bible.
Learn more in sermon videos:
Vol 1: How to Handle a Crisis?
Vol 2: Depending on God in Times of Crisis
Vol 3: Why God Allows Crisis?
Vol 4: Prayer of Restoration Part 1
Recent Portfolios
---